Buying Your First Car In Canada: A Step-by-Step Guide For International Students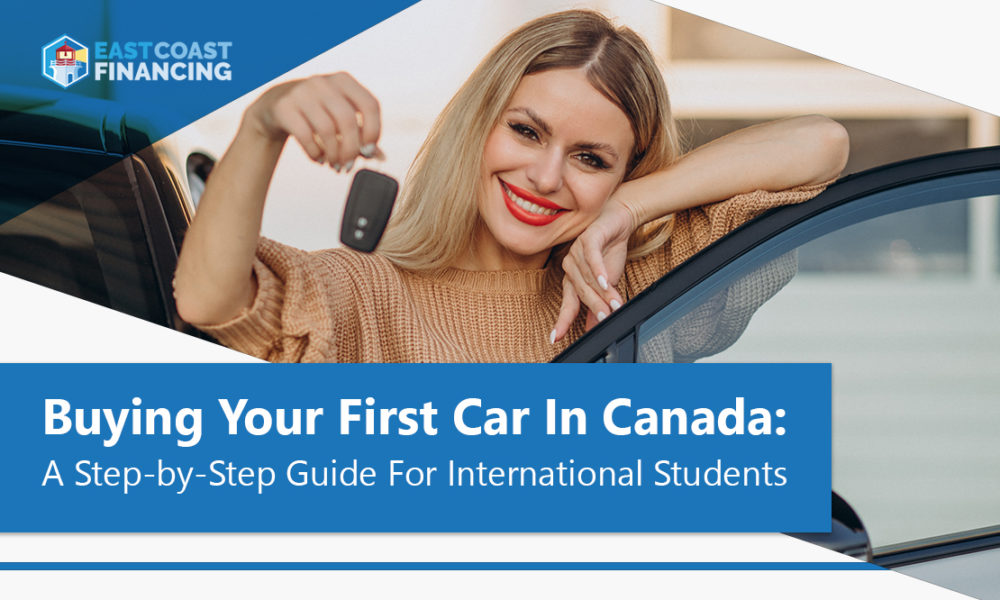 As an international student in Canada, you're probably using public transport to commute to and from school. While public transport is quite efficient here in Canada, nothing can beat the freedom you get behind the wheel of your own car. Investing in a car will provide you with maximum convenience, as you can travel whenever and wherever you want. You can explore the natural beauty of Canada and the dazzling cities.
That said, there are a few hurdles you've got to cross before getting a new car. But worry not, for this guide gives you all that you need to know about owning a car as an international student in Canada. Whether you're looking for used cars in Newfoundland or needing help using an auto loan calculator in Canada, we've got you covered.
Step 1: Get Your Social Insurance Number
Before you apply and qualify for an auto loan in Canada, you need to have a SIN (Social Insurance Number). The SIN is a unique 9-digit number that grants you access to government benefits and private payments. Any big-ticket purchases in Canada, including buying a car, require an SIN.
As an international student, you can apply for a SIN using any of the following documents:
Your study permit issued by the CIC
Visitor record
Diplomatic identity record and permission of employment
All you've got to do is visit the closest Service Canada location near you. You'll receive a SIN by providing the requisite documents.
Step 2: Get Your Driver's License And Vehicle Insurance
A valid driver's license and vehicle insurance are mandatory to purchase a car in Canada. Here are crucial steps to follow:
If you have a driver's license from your native country, bring it to your closest Service Canada location to check if you can get a driving permit without going through the regular process.
If your country does not qualify for the reciprocal agreement, you'll have to undergo the regular license application process.
Take a vision and a written knowledge test and get 12 months of driving experience before taking the road test.
Once you have a valid driver's license, you can apply for auto insurance. Buying new or used cars in Prince Edward Island, Newfoundland, and other provinces is impossible without valid auto insurance.
Step 3: Apply For A Student Car Loan
Now that you've got a SIN number, a driver's license, and insurance, the final step is to apply for an auto loan. Use an online car loan calculator for Canada to calculate monthly installments, down payment size, etc. Remember that since you're a student with no permanent income, you might not qualify for a new vehicle. The easier option is to apply for a used car loan, as eligibility requirements for used vehicle loans are more relaxed.
That's it. Choose your preferred dealer, apply for a loan, get approved, and drive out with your first-ever car in Canada. Enjoy safe driving throughout the provinces!
Get a no-obligation assessment of your trade-in value below, or fill out this form to talk with one of our agents about your financing options: