How to Buy the Right Used Car for Your Teen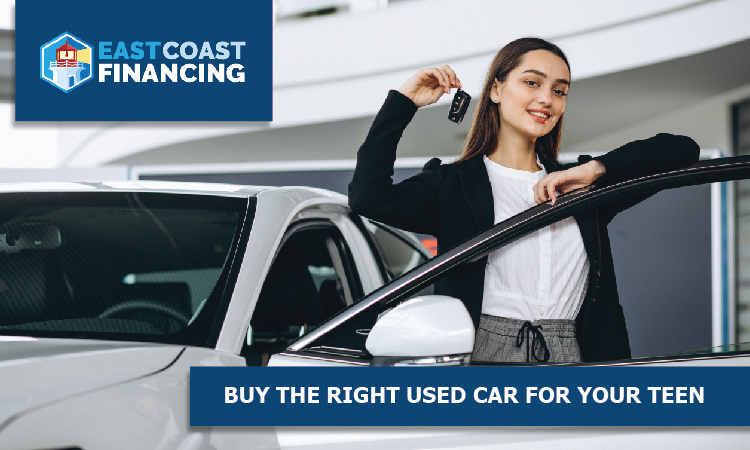 Buying a used car for your teen makes so much sense. After all, a study in the Journal of Adolescent Health found that teenagers are eight times more likely to be involved in a collision during their first three months of unsupervised driving. Therefore, if you get your teen a used car, you won't have to worry as much about dents and dings. If you're looking for used cars in Newfoundland, here are a few things you must keep in mind:
1. The Car Must Be Safe:
Most cars have standard safety features, like antilock brakes, electronic stability control, and side-curtain airbags. If you're considering purchasing a model that's older than a 2012, remember to check its safety features. All of these features are designed to reduce injuries and protect drivers. Look for models that are listed as top safety picks on leading used car blogs. If you're unsure about a model's safety features, check its safety rating from the National Highway Traffic Safety Administration.
And if you're choosing a new model, pick one that has blind-spot monitoring. With this tech, a driver will know when a car has entered their blind spot.
2. The Car Must Be Reliable:
Teenagers tend to forget about performing routine maintenance. They wait forever to change a vehicle's oil, and they're also unaware when tire pressure issues, brake issues, and other issues are causing their vehicles to not work properly. Moreover, buying a car that needs frequent repairs is not a good move, as you could be putting your child in danger. And a lot of repair means that the vehicle will be a financial drain.
When you're looking for used cars in Newfoundland, remember to check car reliability ratings through Consumer Reports. Also, buying from a private seller can be risky—make sure you have a skilled mechanic look over the car before you buy it. Scrutinize the car's history and look for visible dents and scratches. Also, check the tires, engine, and other parts that may need to be repaired frequently. Check how many times the vehicle has changed ownership, and don't forget to ask for maintenance records.
3. The Car Must Be Affordable:
How much money you spend on a used car is closely associated with how long your teen will be able to drive it. Is your child paying for part of the car? Who is paying for the gas, insurance, and monthly maintenance expenses?
Call us at (902) 252-2081 if you're looking for used cars in Newfoundland. We'll help you find the perfect car, and our process is seamless too.
Get a no-obligation assessment of your trade-in value below, or fill out this form to talk with one of our agents about your financing options: