The Benefits of Choosing a Used Luxury Car Over a Brand New Economy Car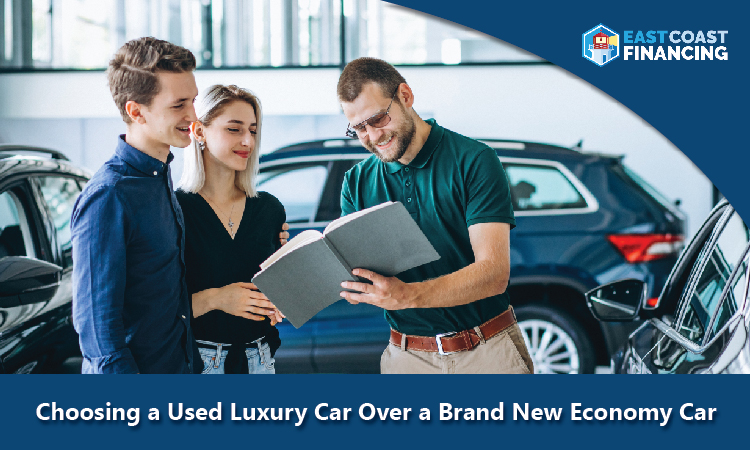 People buy cars for all kinds of reasons, and people have different needs and preferences. For some, a car is simply a means of transportation; something that helps an individual get from point A to B. Others think of cars as status symbols, and these individuals don't mind paying top dollar for the best cars with the latest features. And then there are some drivers who switch their cars every few years.
Thanks to East Coast Financing, many individuals in Newfoundland can purchase affordable, used luxury cars. But are used luxury cars better than new economy cars? Such is the question we'll answer here:
The Benefits of Choosing a Used Luxury Car:
We have a huge inventory of used cars in Newfoundland, including luxury brands like BMW, Audi, and Mercedes-Benz. For the price of a brand new economy car, you can buy a used luxury car that has features like anti-theft technology, a lavish interior, an infotainment system, and seat coolers. Who wouldn't love an interior that's fitted with premium materials like handcrafted wood, soft leather, and luxury panels? Everything in the vehicle makes it worth the price.
Another benefit of purchasing a used luxury car is that these cars are equipped with the latest safety features. For instance, Volvo's Pedestrian Collision Warning System can do a 360-degree search around the car and notify the driver of a potentially dangerous situation. BMW has Assist Call, a unique safety feature that can send a vehicle's location and crash information in the event of an accident to a BMW response specialist.
But the most significant benefit of buying used luxury cars in Newfoundland is that used cars don't depreciate quickly. A new car can depreciate as much as 30% when it's driven off the lot.
The Benefits of Choosing a Brand New Economy Car:
A lot of individuals buy cars because they need a means of transport. For these individuals, as long as the vehicle is reasonably safe and in good condition, they don't care if it has leather interior or wooden finishing. Some people love the smell of a new car, but most people don't know that some of the chemicals used to make a car smell fresh are potentially carcinogenic and could cause respiratory problems. Also, new cars often come with an extended warranty, and they don't require a lot of maintenance. And you have a huge selection to choose from when purchasing a new car.
If you're looking for used cars in Newfoundland, call us at (902) 252-2081! We'll help you drive away in your dream car!
Get a no-obligation assessment of your trade-in value below, or fill out this form to talk with one of our agents about your financing options: