5 Easy Steps to Get a Car Loan in Newfoundland Even with Bad Credit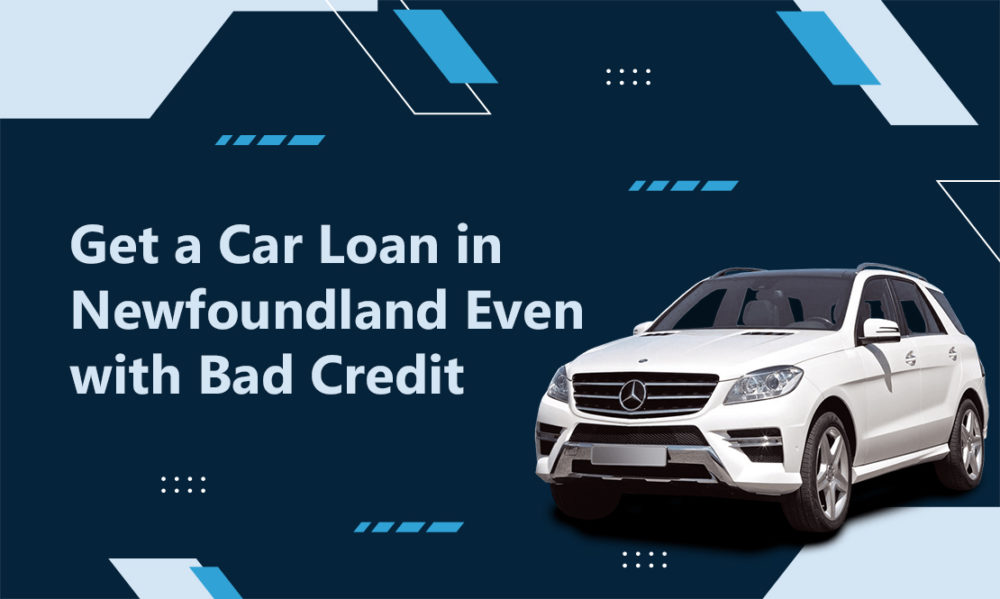 If you're looking to buy used cars in Newfoundland, having a stellar credit score goes a long way in establishing your credential to the dealer. It's no secret that Canadians with poor or no credit have difficulty getting approved for car loans.
Does that mean it's the end of the road for your car dreams if your credit score is poor? Fortunately, several dealerships and lenders, like East Coast Financing, specialize in helping customers with poor credit scores afford their dream vehicle. This article explains how you can get a car loan, despite your bad credit.
The Basics
Your credit history plays a crucial role in determining your car loan eligibility. Whether you're looking to buy a new or used car in Newfoundland, your credit score is the first thing the dealer or lender checks. But you can still get approved for a car loan with poor credit if you know where to look.
East Coast Financing is one of the most affordable car loan financing specialists on the Atlantic coast. We provide Canadians with numerous auto financing options and promise a hassle-free car buying experience, regardless of your credit score. We know how to get you in the driver's seat of your dream vehicle in no time.
How to Get a Car Loan in Canada with Bad Credit
Here are a few quick tips that can help you secure car finance even with poor credit:
#1: Know Your Budget
The first step is to find vehicles that fit your budget. You should know how much of a monthly payment you can afford. Use an online car finance calculator for Canada to check your eligibility. If you're looking to trade in your older car for a new model, you can also calculate your current vehicle's trade-in value.
#2: Consider a Used Vehicle
If you want to get approved for a car loan even when your credit ratings are poor, looking for used vehicles is better. It doesn't matter whether you're looking for a passenger sedan, SUV, or truck. You can find the right model in Canada's robust second-hand market. The best part is that you get all the benefits of a newer model for a fraction of the purchase price.
#3: Check If You're Eligible for Pre-Approved Loans
Pre-approval helps reduce the time to secure the loan. Connect with the right retailers who offer you pre-approved car loans. With a pre-approval in your pocket, you get a clear picture of how much you can afford, helping you avoid the frustration of non-approval.
#4: Put More Into the Down Payment
The down payment is a percentage of the vehicle's price that you pay upfront. The bigger the down payment, the better your chances of approval. At East Coast Financing, we can help you explore the right down payment amount that fits your budget while tilting the scales in your favour.
#5: Bring a Co-Signer
A co-signer is a trusted family member or friend who agrees to share the responsibility of your car loan. Having a co-signer helps in increasing your chances of loan approval, as it lowers the risk borne by the lender. That said, getting financing with a co-signer might not always be possible, especially when you don't have a steady job.
East Coast Financing Makes Car Shopping East Even When You Have Bad Credit!
We've helped hundreds of Canadians get the right vehicle for their situation, irrespective of their credit scores. If you're looking for financing for your next car, contact us and see what we can do for you!
Get a no-obligation assessment of your trade-in value below, or fill out this form to talk with one of our agents about your financing options: