Your Guide to Inspecting a Used Car in Prince Edward Island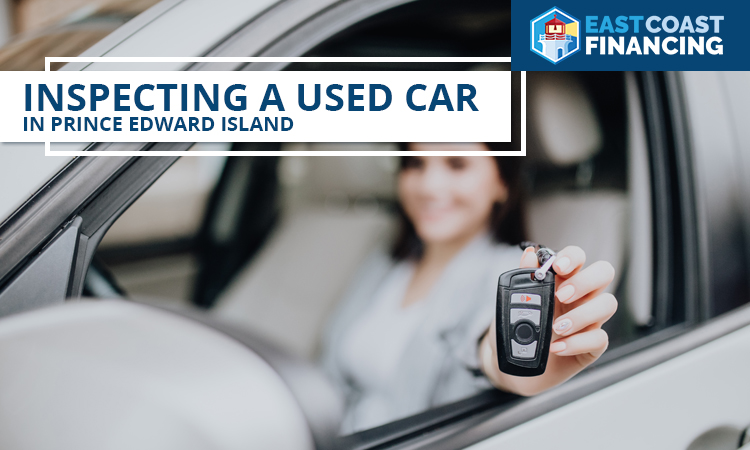 Finding a used car that does not trouble you with frequent breakdowns and repairs can save you a considerable amount of money and hassle in the future. Many believe that luck determines whether or not you get an excellent used car. But that is not entirely true. Proper research and understanding what to look for and what to avoid can help you get the right used car.
If you're planning to buy used cars in Prince Edward Island, follow this guide to understand everything about car inspections.
Mandatory Vehicle Inspections in Prince Edward Island
Car inspection rules vary from province to province. All types of cars must go through yearly inspection in Prince Edward Island as per the law. When you purchase used cars in Prince Edward Island, it's essential to check the recent inspection documents while transferring the car ownership.  Also, you must submit proof of inspection when registering a vehicle from another jurisdiction.
Check the Car's Service Records
Although not many car owners maintain the list of service records, a responsible owner will have them. Check the number of services done and look to see if the car was ever damaged by flooding. Vehicles that suffered damages due to floods are not insurable.
Exterior Check-Up
Look for scratches, rust, and dents on each panel and the doors. Also, look for any damage to the windows, windshield, and lights. If you think there may be major dents filled with body fillers, put a magnet on the area and see if it sticks well. Make sure the doors shut easily and firmly. Doors with loose hinges are signs of prolonged use. Ensure that the suspension is in good shape. Also, go around the car and check if the tires are in good condition.
Interior Check-Up
Open the door and smell the interior. If you smell mould, mildew, or a musty smell, it can indicate water leaks. Check the seat adjustments and ensure the seat is comfortable. If the vehicle is fitted with a sun or moon roof, check that it opens properly. Finally, look around the inside of the car and look for tears in the upholstery.
Hire a Mechanic to Inspect the Vehicle
Getting expert can be beneficial when buying used cars in Prince Edward Island. You can ask for a written report from the mechanic on the condition of each part of the car. It will help you make an informed decision. If the dealer does not allow you to hire a mechanic, you can look for another seller.
Get a no-obligation assessment of your trade-in value below, or fill out this form to talk with one of our agents about your financing options: