Why You Should Use Car Financing Calculator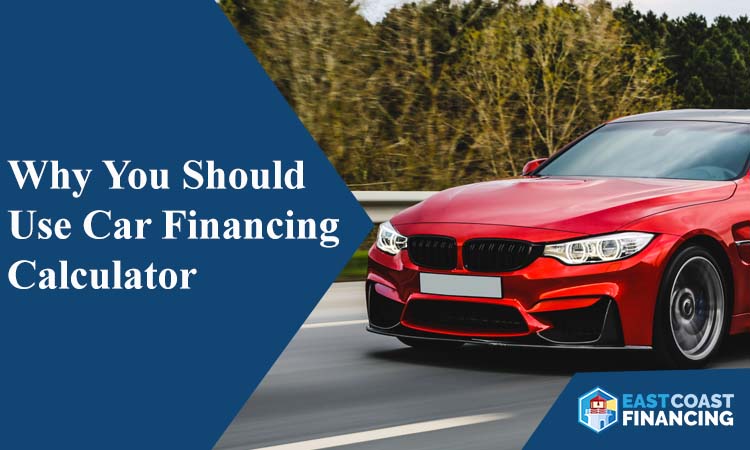 Irrespective of the type of car you plan to buy, loan repayments should be one of the most important considerations when applying for auto financing. Without proper management, there's a likelihood that you could end up defaulting on the loan. You have to know how much you can afford to pay every month and what costs are included in these payments.
Calculating monthly repayment costs help you to choose the right car and budget other expenses accordingly. Here's how our car financing calculator can help!
1. What Is a Car Loan Calculator?
Before contacting us to buy used cars in Newfoundland, we ask our customers to use the auto loan calculator in Canada to decide on a budget. A car financing calculator helps calculate monthly instalments and shows you how much you have to pay the lender each month.
Monthly instalments are based on a range of factors, including the loan amount, tenure, interest rate, down payment, and more. The car financing calculator tool on our website is free to use. Enter the required details, and the tool will calculate the schedule and monthly instalments.
2. How Do Different Factors Help Impact Car Loans?
The more money you borrow, the longer it will take for you to repay it and the larger sum you will have to repay each month. The golden rule for borrowing is not to borrow more than you can repay. This way, you will be able to repay the loan on an ongoing basis.
Factor in other elements like the cost of the car, titling fees, prior loans, titling expenses, warranty, and insurance. Also, consider that one of the best things about buying used cars is that you can save on insurance costs.
Interest rate is another critical factor that impacts the car loan amount. Also, consider the repayment tenure. Extending the term isn't always financially prudent, especially if you are buying a used car. Vehicles lose around 20% of their value within the first year of purchase. With a long-term car loan, you could end up owing more than your car's worth.
3. How to Use Car Financing Calculator
After picking a car you are interested in, enter your dream vehicle's price, interest rate, repayment term, and down payment to calculate the monthly instalments. At East Coast Financing, our calculator considers information that's specific to your financial situation.
Are you looking for used cars in Newfoundland? Call us!
Get a no-obligation assessment of your trade-in value below, or fill out this form to talk with one of our agents about your financing options: