When Is the Best Time to Buy a Car in Newfoundland?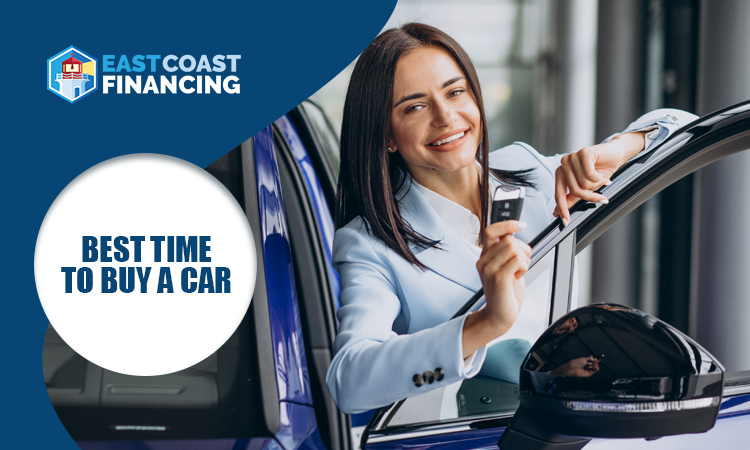 Are you planning to buy a new or used car in Newfoundland? You may wonder how to get the best deal. The time of year you purchase the vehicle can make a big difference. The following guide will help you understand the best time of the year, month, and day to buy a car.
Best Time of Year to Buy a Vehicle in Newfoundland
The last three months of the year are the best time to purchase a vehicle at a better price. During this time, the dealership is trying to clear out the stock and bring new models in for the upcoming year. You're likely to get discounted prices for all types of vehicles, including new and used cars in Newfoundland.
Best Time of Month to Buy a Car in Newfoundland
The last week of the month is when the dealerships update their inventory to make way for new cars. You can often find low prices for your favourite vehicles during this time.
Best Day to Buy a Car in Newfoundland
Dealerships are usually busy during the weekends, so if you want to purchase a car on the weekend, you will not likely get attention or the best price. There will be fewer customers during the beginning of the week, and the staff is likely to show you more cars and be ready to give you the best price possible.
Before Closing
When you show up at the dealership shortly before the dealership closes, you may get a better deal. The employees likely want to finish up and go home, so they will consider your price and make the deal quickly. But if you don't know what you want to buy, they may not have the time to show you different vehicles and give you details.
Manufacturer Upgrading to a New Design
When a manufacturer wants to change a current car model, they will redesign them and begin producing the redesigned vehicle. They will want to clear out the old designs for low prices. You can take this as an opportunity to get a car at a better price.
Special Occasions and Shopping Holidays
Around Christmas and other special days, the dealerships have discounts and offers. You can make use of holiday deals and drive away with your next vehicle for the best price.
Get a no-obligation assessment of your trade-in value below, or fill out this form to talk with one of our agents about your financing options: