Getting Financing For A Used Car In Newfoundland With Bad Credit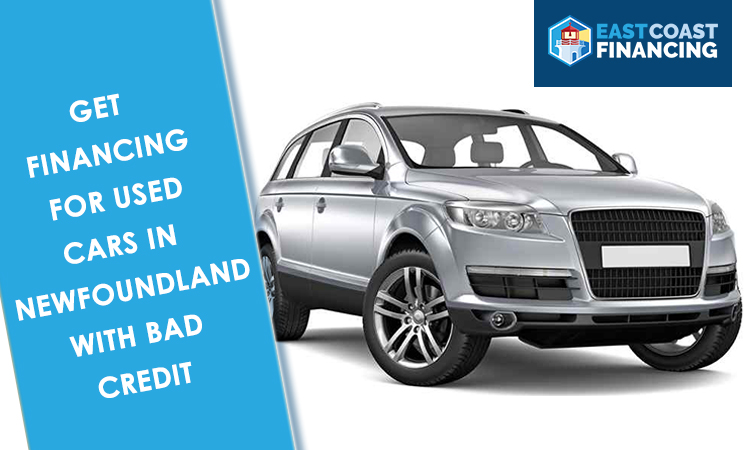 When you don't have enough money to buy a new or used car, financing the vehicle is the best option. However, things can get complicated, especially if you're not eligible to get a loan. Generally, banks don't lend to individuals with bad credit. Therefore, if you're in this situation, you will need to explore other options to get financing for a used car in Newfoundland. This guide will help you understand the car-buying process. With this knowledge, you can easily secure a loan, even if you have bad credit.
Check Your Credit Score
You will have a credit score if you have borrowed from a bank or used a credit card before. The credit score range is 300 to 900, and lenders will see where you are in this range before they consider lending to you. Any score above 650 is considered a good score.
Missed payments and loan defaults can reduce your credit score. Checking your credit score will help you understand your financing options.
Good Income Will Help You Get Approved
If you have bad credit, your monthly salary can help you secure a good loan. Most banks want to see at least $1,800 to $2,000 in monthly income from a potential borrower before they approve an auto loan. You must submit proof of employment and income to make this happen. Also, you may need to check with multiple banks to find the best interest rates.
Guaranteed Quick Approval With Dealerships
Car dealers have a wide range of new and used cars in Newfoundland. If you can't get financing through a bank or credit union, approaching a dealership is the best way to get guaranteed approval—even if you have bad credit! Vehicle financing companies, like East Coast Financing, can approve a new loan in just a few hours. The only eligibility requirement is a monthly income of $1600.
Use A Car Financing Calculator To Know Your Monthly Payment
Canadian auto loan calculators can help potential car buyers know what their monthly car payments would be. A calculator will also help you budget, as this way you'll never miss a payment. You will need to enter the loan amount, the interest rate, and the repayment period in the car financing calculator to know what your monthly car payment will be.
Get A Co-Signer
When you have problems qualifying for an auto loan, getting a co-signer will help you get approval. A co-signer can be a family member or a trusted friend. Make sure that the co-signer does not have bad credit as well.
Get a no-obligation assessment of your trade-in value below, or fill out this form to talk with one of our agents about your financing options: