Your Ultimate Checklist for Buying a Used Car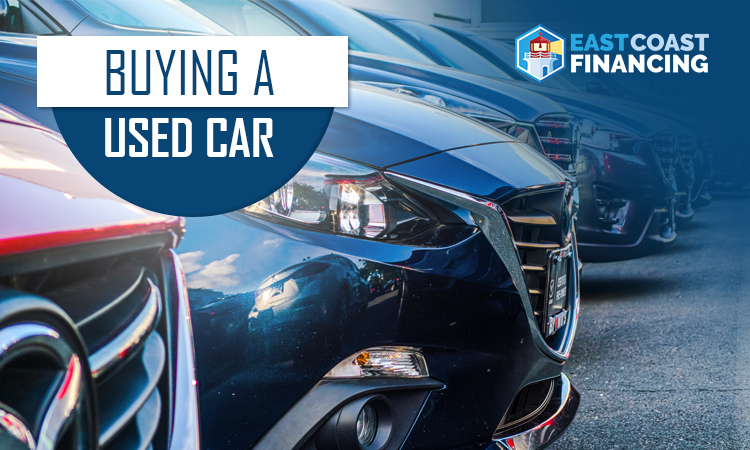 Buying a car can be a daunting task to some people. The reason being is that there are so many variables, and most people don't know where to start. With that in mind, we have prepared this used car buying guide so you can walk into the car dealership with confidence. This guide will surely work as the best tips for buying a used car. This will come from having a base understanding of what to know when buying a used car. Spend some time with this guide so you can learn how to buy a used car.
Know your facts:
What kind of car are you looking to buy? Having a basic understanding of what make and model you would like will get you started on the right foot.
What's the asking price?
You can often find the asking price online when buying a used car. Take some time to compare different asking prices from local dealerships. Knowing this will enable you to understand what you can afford.
What are you prepared to pay?
Understanding your budget ties directly into the previous point, but understanding what you can afford will greatly benefit you when used car buying. Create an underlying budget, and then stick to it when you are at the dealership.
Get the details of the seller:
By jotting down their name, company, email address, and phone number, you can do some research on the seller and their company to ensure you are working with a reputable sales associate. In addition to that, having the seller's information will allow you to contact them whenever works best for you.
Check the previous history:
If you take the car's registration number, you can do a little history research to see what has happened to the car in the past.
Make sure the car has all of its documents:
Every car is going to need the V5C registration, service book, and MoTs. These are crucial documents, and you should not buy a car that does not have the correct records.
Check the bodywork condition:
You can do this as a quick scan of the car and check to see any previous damage done to the paint, wheels, tires, or windows.
Look under the bonnet for the engine condition:
Take a look to see if there are any noticeable oil leaks. Also, make sure that the car can start in both hot and cold weather conditions.
Check the interior condition:
Spend some time inside the car to see if there is any damage to the seats and any other instruments in the car.
Make sure to check the mileage on the clock:
If the mileage does not match what is advertised by the seller, you may be working with an untrustworthy seller. An advertisement like this can be an honest mistake, but if there is a massive difference, that should raise some concern.
Take a look at the MoT certificate:
Any car that is over three years of age needs an MoT certificate. This will state any advisory work necessary
Take a test drive:
Taking a test drive is where you can judge the car. During this test drive, check to see if this car is a good fit for you. Can you drive this car comfortably in different conditions? Can you get in and out of the car with ease? These are some deciding factors that you can easily answer when doing your test drive.
Always remember-safety first:
When buying a used car, you want to make sure that the car has all of the necessary safety features. This will allow you to drive the vehicle without worry should a situation present itself.
Does the car suit you?
One of the essential things to look for when buying a used car is the car's suitability.
Arrange road tax and insurance:
You want to make sure that your car is legally able to be driven on the road. The legal ability means that you need to have the proper road tax and insurance put in place. You should make sure of all of this before actually buying the car.
Is there anything left?
When the deal is all said and done, make sure that you have all of the documents you need. This includes the V5C registration and a receipt that clearly shows the payment you made.
Where can I buy a Used Car?
Ensuring that you understand where you can buy a used car is an essential part of the used car buying process. Below you will see the different places where you can purchase a used car.
Independent Dealers
There are independent and franchised dealers that can offer you a wide selection of used cars. These cars will be a little more expensive, but it will be worth spending the extra money with the manufacturer-backed guarantee. This is one of the best ways to buy a used car because you will get that peace of mind knowing your vehicle will not fail you a week after buying it.
Main Dealers
A pervasive approach to buying a used car is to head to the relevant dealership of the kind of car that interests them. This is an excellent option because you will find more experienced sales assistants with this specific kind of car, and you will always be able to test drive with no cost to you.
Private Sellers
This is going to be the cheapest option when it comes to used car buying. However, this does mean that it will come with the least amount of guarantees. There is nothing wrong with purchasing a car this way if you understand what to check when buying a used car. You can undoubtedly find reputable private car sellers, but at the same time, you need to watch out for people who are trying to make a quick buck.
Car Supermarkets
A car supermarket is an excellent place to buy a used car because it offers the most comprehensive selection and is typically priced very competitively. The only downside to this is that they do not usually have much of a tolerance for negotiation. In most cases, the price you see is the price you pay.
What Should I Look for in a Used Car?
It can certainly be daunting to start your process of buying a used car. This is because there are so many variables, and the last thing you want is to get scammed by a car salesman. With that being said, take a look below so you can confidently examine a car in a used car lot.
Make sure you do necessary research:
Check out some different websites like Honest John; this website will show you reviews and information on problem areas of the car you are looking to buy. You can also scroll through DVSA, which will give you a brief history check of the vehicle of your choice. This will address any recall issues that have been faced by that model in the past.
Come up with questions to make things clear:
With the knowledge that you are being presented with here, you can undoubtedly formulate some questions to ask the seller. You can ask about the car's service history and what the proper mileage is for the car. Never shy away from asking as many questions as you need. The car salesman is required to answer any questions that you have correctly.
Inspect the car to make sure everything is fine:
Taking time to look at your car carefully is an important part of the used car buying process. When checking out the car, make sure it is dry. Sometimes scratches in the paint can be hidden by water droplets on the car.
In addition to that, make sure that the gaps between the body panels are consistent throughout the car. Having inconsistent gaps would suggest that the car has been in an accident.
Look under the bonnet:
After checking the outside, it is time to take a look under the bonnet. When doing this, you are looking for oil leaks and any loose wires that seem out of place. A spotless car under the bonnet should draw some suspicion, which can be done to hide a leak.
Take a Seat:
When you first sit in the driver's seat, look for any visible wear and tear marks in any of the instruments in front of you. In most used cars, there will be some wear damage because that happens while driving. Though you want to make sure that you are not working with an excessive amount of damage.
What Should I Know About the Test Drive?
What is the process of getting a test drive?
Very simple, all you have to do is ask. Used car dealers love to show off their inventory through test drives.
Is there anything I have to pay for a test drive?
You do not need to pay for a test drive, but you may have to schedule an appointment depending on the dealer you are working with.
Is there anything I need to do before setting off on a test drive?
It is wise to do your research on the vehicle before going into a test drive, which can avoid wasted time. In addition to that, many car dealerships will require you to schedule an appointment to do a test drive.
Where do I drive the car?
Each dealership will typically have its route that they will take you through. You will drive with the salesman in the passenger seat. They will usually highlight some of the features while you are being accepted through the route.
How long does it take for a test drive?
Many sales associates will allow you to take as long as you need, but you will not need more than ten or fifteen minutes in most cases.
What should I look and listen for?
One of the most important things to check when buying a used car is any noise that seems out of place. Many salesmen will tell you that the noise is normal, but it should be squeak-free if the vehicle has been well taken care of.
How about the car's controls?
While you are driving, check to see if the petals and steering are working as they should. Everything should be working very smoothly, and the car should have no problem driving in a straight line without you touching the steering wheel.
What happens after the test drive?
When you get back to the dealership, you should take another look to see that there is enough space for all of your needs. This could be making sure that there is enough space for a child seat or dog cage. Everyone's needs are going to vary, so you have to decide what is most important to you.
How Should I Negotiate?
Knowing the proper way to negotiate is going to put matters in your hands. Never make the salesman think that you need to make this deal. That is when they will unload a bunch of unnecessary expenses on you. With that being said, look below to see the ten pillars of negotiation.
Be firm on your budget:
Understand how much you can afford before you set foot in a dealership. Your ability to stick to this budget will be vital in getting a good deal on your car.
Sort out your finances:
A good tip on buying a used car is to never window shop. Used cars come and go quickly, so when you window shop, you may just be wasting your time. If you are going into a dealership, make sure you already know how you are going to pay for this car.
Have the information already:
Ensure that you have already checked out the websites shown in the research section of this guide. This will allow you to understand what you are getting when you shop for a specific car.
Buy at the right time:
Buying a used car is excellent towards the end of the month. This is when salesmen are highly motivated to hit their sales goals, so you are more likely to get a better deal.
Understand the valuation:
If you come into the dealership already knowing what a car's price should be, you are certainly at the upper hand. This will allow you to avoid any seller making unreasonable offers.
Be polite and firm with your negotiation:
Maintaining a friendly relationship with the salesman will undoubtedly benefit the whole process. Though at the same time, you need to understand how to be firm in this negotiation so you are not taken advantage of.
Never feel pressured:
You are not obligated to purchase a car after going through the test drive. A salesman is likely to try to apply some pressure so that they can make the sale. If you need to, don't be afraid to broaden your search.
Don't reveal too much:
When buying a used car, you should never make the salesman believe that you are desperate for this deal. This can be things like your maximum budget and the exact model you want. That will enable them to give you some bad offers.
Be mindful of the tactics:
The nature of car buying is that a salesman will do whatever it takes to make a sale. Asking the manager to join the conversation is a great way to avoid getting some bad offers.
Don't set anything in stone:
If you do not like the options that you are being presented with, then you have every right to back out of the deal. There are tons of different car dealerships that can get you a quality used car for a great price. If the dealership you are currently working with is not offering anything good, then go shop somewhere else.
Pre-Purchase Checks
Buying a used car can be an exciting and enjoyable process. To ensure that you are getting the best deal, it is essential to carry out these simple checks before making any form of payment.
Do you have everything?
Ensuring that you have any additional offers when you leave the dealership is very important for used car buying. Understand that mistakes can happen, so it is important to check on your own.
Have I checked the small print?
Make sure you look through all of the aspects of the warranty. You need to understand exactly what is covered and, more importantly, what isn't covered.
Do I have the information?
If you have purchased a car with a service plan included, make sure that you have read all of the details to understand exactly what to expect with this plan.
Is the seller being honest?
The seller has the moral obligation to present you with all of the necessary information. Some may try to hide a thing or two about the car to make the sale. With that being said, you need to make sure you are asking all of the questions you can think of.
Have you checked the history?
Checking the history is an essential aspect of buying a used car. Some of the most reputable dealers have already done this check before they even purchased the car because they do not want to sell bad cars. Though at the same time, you must do this research on your own.
Have you crossed referenced the documentation?
You can compare the documentation offered by the dealership with the car's V5 registration document. If these two documents show opposite details about the car, there should certainly be some concerns raised.
Have you looked online?
Look up the make and model of the car you are interested in. This will allow you to see if there have been recalls or negative reviews about the car as a whole.
Should I Buy Brand New or Nearly New?
Buying a brand new car is always a good accomplishment, but it may not be worth it in the grand scheme of things. Every year, a brand new car will lose about 20% of its value. Having something depreciate at that rate is a poor financial choice. For these reasons, being an almost new car will allow you to get all of the perks of owning a new car but for a much lower price.
Some Things to Keep in Mind When buying a Nearly New Car
When buying a car that is only a couple of years old, you can expect a price that is up to 25% lower than its original price. These are some excellent savings on the car. Additionally, you will save on MoT costs because the vehicle will be less than three years old.
You may also notice that the car is still under its original warranty; this can have you saving money in service fees. Finally, one of the best things is that the car is already made, so you don't have to go through the waiting process while they make your car.
Legal Considerations When Buying a Used Car
Buying a car is among the most significant purchases that we make, it is not quite as complex as buying a house, but it is undoubtedly a big purchase. With that being said, there are some legal considerations that you need to keep in mind when purchasing this car.
The Law
You will find stated in the Sale of Goods Act that it must be of satisfactory condition when purchasing a car. This means if you are looking for a car that will run, the seller is legally obligated to provide that. The dealer is allowed to sell any car to you if they are upfront about the damage that has been made to the car.
Legal Obligation
Making sure that the car is suitable for its purpose is a legal obligation of the seller. This means that if you explain why you are buying a car, then the seller needs to provide a car that fits that purpose.
Fair Practice
Cars are bound by the Consumer Protection from Unfair Trading Regulations. This means that a seller cannot give false information, act aggressively or fail to act under reasonable expectations.
Online Protection
The online sale of a used car is just as obligated to following the law as an in-person dealership is.
Refunds
If you purchase a car and have some issues with it, there is a legal obligation to provide you with a full refund. This is because of the Consumer Protection act.
Private Deals
A private deal on a used car is going to offer much less protection than the traditional way. This means that you have much more to look out for a while working with a private deal. That is not to steer you away from a deal, but it is to make sure you are entering a trustworthy deal.
What's Next?
Now that you know what to check for in a used car, you are well on your way to making a good deal with a car salesman. Ensure that you remember to ask questions and do a thorough examination of the car before committing to any purchase.
Buying a used car does not have to be as daunting as many make it seem. If you simply do the research and understand how to hold yourself in a car dealership, then you will be sitting in your new ride in no time.
Get a no-obligation assessment of your trade-in value below, or fill out this form to talk with one of our agents about your financing options: