5 Things To Keep In Mind When Selling A Car To A Millennial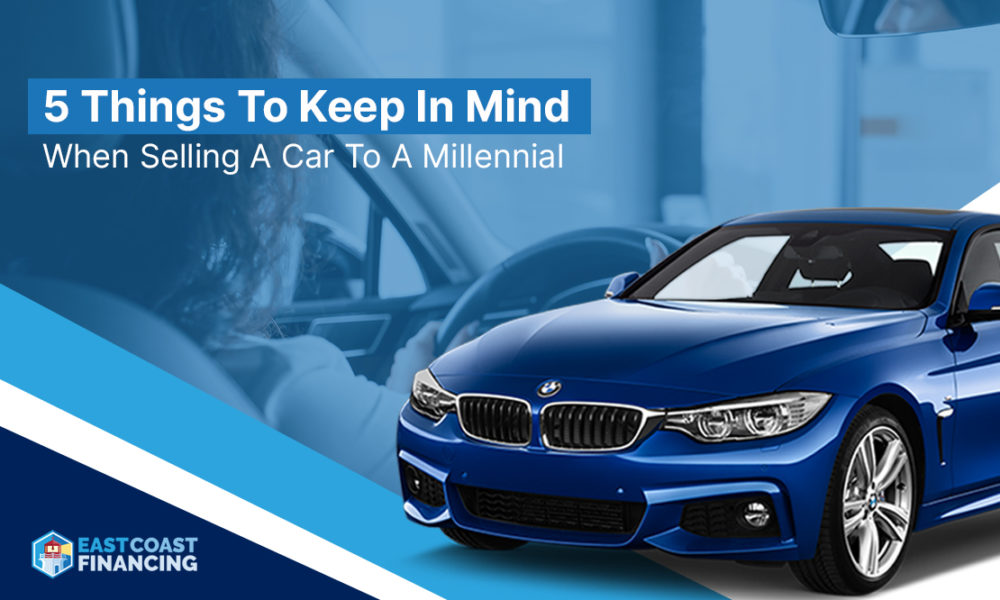 A used car in Halifax is a great option for a millennial who's looking for a vehicle that won't break the bank. And since millennials are often in the market for used cars, you can profit handsomely if you know how to sell to them. Generally speaking, millennials appreciate the individuality that comes with owning a used car, and they like that you can find a reliable car for a fraction of what a new car costs.
Here are five things you should keep in mind when you're trying to sell a used car to a millennial:
1. They Know What They Want
If your goal is to sell a car to a millennial, you must know what they're looking for in a car. Firstly, they pay a lot of attention to the features and amenities a car possesses. For this reason, you must do your research and find out what kinds of cars appeal to them most. Ask yourself: Do they like compacts, luxury models, or vehicles that are fuel-efficient? Do they know about engines? What about leather seats and classy interiors? These are all things you need to be aware of when selling used cars in Sackville, NS.
2. Do Your Research
When it comes to millennial buyers, you can't just wing it. They'll see right through you if you don't know what you're talking about. Be sure to research the car you're selling inside and out. This way, you can answer any questions they might have, and you'll be able to address any concerns they might have about the car.
3. They're More Independent
Millennials are used to getting things done on their own. They don't like to be spoon-fed information, so don't try to sell them a car by telling them what to do. Instead, let them test drive the car and make their own decision. They'll appreciate the freedom and will be more likely to buy from you.
4. They're Tech-Savvy
Millennials are the most tech-savvy generation, so it makes sense that they want cars with the latest technology. If your car has features like Bluetooth connectivity, a touch screen display, or even just a USB port, it's more likely they'll consider it. Be sure to highlight these features when you're selling to them.
5. They Know A Good Deal
Millennials are always looking for a good deal, so don't try to overcharge them for the car. They'll likely walk away if they feel like they're being taken advantage of. Instead, give them a fair price and be open to negotiating. You might be surprised at how willing they are to work with you. You can also help them by sharing tools—like an auto finance calculator—to hasten the decision-making process.
Just remember these five tips the next time you're selling a car to a millennial and it's very likely you'll achieve a sale. They may be a different generation, but they're not all that different from other car buyers. They just have different expectations. If you can meet those expectations, selling to them will be easy. Looking for a great deal on used cars in Halifax? East Cost Financing has got you covered. Shop our large selection of SUVs, Trucks, & passenger cars, all of which are affordable. Get amazing deals now when you use our used car financing! Get approved in minutes!
Get a no-obligation assessment of your trade-in value below, or fill out this form to talk with one of our agents about your financing options: