4 Reasons Why Homeowners Prefer Mortgage Refinancing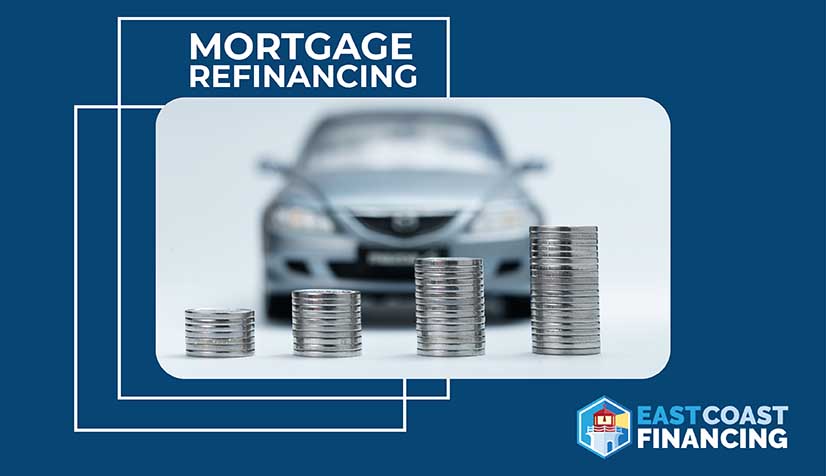 The last time I checked, the mortgage refinance rate was at 2.84% on 30-year fixed loans. Not long ago, the mortgage refinancing rate was at around 3.71% for the same duration. With interest rates historically low, it is an excellent time to refinance your mortgage. But there are a few factors to consider before you refinance. For example, you could end up paying a higher interest rate over time, even if you qualify for a lower interest rate. There's also the issue of closing costs on a refinance loan.
Ideally, refinancing is a viable option for homeowners who plan to stay in their current property for the next few years and can find a suitable mortgage refinancing deal. There are a few other circumstances where refinancing makes sense. We've listed a few for you:
Lower Mortgage Rate
Interest rates are at an all-time low, but they are expected to rise in 2021. Greg McBride, the Chief Financial Analyst for Bankrate.com, suggests that rates could fluctuate by 0.5% to 0.75%, depending on the country's overall economic health. The average interest rate now averages around the 2% mark, helping homeowners save thousands of dollars per year. The difference in the interest rate from 3.50% to 2% for every $100,000 is around $900 every year.
But consider the prepayment penalty imposed by breaking the mortgage in the middle of the term. Sometimes, the penalty could take away all the savings you could have obtained with the lower rate. This is especially true for loans with a three- to five-year term.
Lower Mortgage Payments
If you're on a tight budget and looking for a financial breather, refinancing is a good option. A lower mortgage rate spread over a more extended period offers that opportunity.
Accessing the Equity in Your House
Refinancing is a smart move to access the equity in your house. You may be looking for ways to finance a home renovation, education, or other significant expense. To access this equity, you have to make sure the new mortgage amount is bigger than the remaining balance on the current loan so that there's a cash surplus.
During the height of the COVID crisis, Canadian lenders deferred mortgage payments for up to six months to help people impacted by the pandemic. Now that things are quietly settling down, homeowners are taking up refinancing because these deferrals have either ended or are coming to an end soon.
Consolidate Debt
If you have multiple credits on your car, credit card, or education loan, the surplus money from the refinancing can be used to pay off other debts. This way, you will only have one loan to pay every month, rather than worry about paying off different loans.
Mortgage refinancing can be a smart way to save money, provided it is done in the right circumstances.
Get a no-obligation assessment of your trade-in value below, or fill out this form to talk with one of our agents about your financing options: