Beginners' Guide to Buying a Car in New Brunswick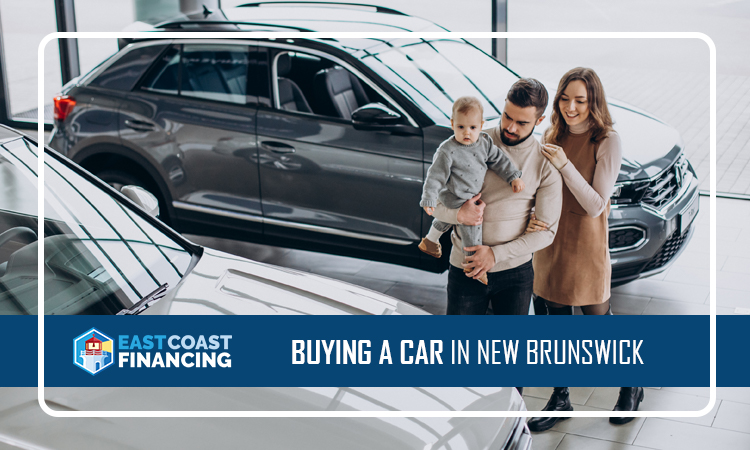 For many individuals, owning a car is much more than just having a tool to travel from one place to another. It can be a symbol of freedom, achievement, and personal style. And getting a new car can be an exciting life event. If you plan to buy your first car in New Brunswick, it's essential to know the procedure and requirements for the purchase.
Know How Much You Can Afford
A car is a depreciating asset and spending your life savings to buy one is not a good idea. Evaluate your finances and select a car that suits your budget. If you can't afford a new car, choose a used vehicle. Dealers like East Coast Financing guarantee excellent used cars for sale in New Brunswick. Plus, you can get financing even with bad credit.
Get a Comprehensive Insurance Coverage
Getting an insurance policy is mandatory if you plan to buy a new vehicle in New Brunswick. Although the minimum coverage for a new car is around $200,000, try to get additional coverage to protect your vehicle from damage and accidents. You can compare multiple policies and choose the one that provides you better coverage at a price that suits you.
Take the Car for a Test Drive
Taking your car for a test drive is crucial before making the purchase. It will help you make an informed decision. You can take a friend or mechanic along with you for the test drive to get an expert opinion.
For used cars, get the vehicle's history report to check for salvage, damage, and accident. Also, conduct a walk-around inspection to get an idea of the vehicle's condition.
Have a Down Payment
If you're purchasing the car with financing, you will need to make a portion of the payment upfront, called a down payment. It usually ranges from 10% to 20% of the car's cost. However, some dealerships will give you zero down payment options.
Use a Car Financing Calculator
When you plan to buy your vehicle with a car loan, it's important to plan your repayment amount for each instalment. Use a car financing calculator online by entering your loan amount, interest rate, and repayment period to generate the instalment amount. It'll help you plan your repayment terms and manage your monthly budget. Also, don't forget to check your credit score if you're applying for a car loan to the lenders or credit unions.
Get a no-obligation assessment of your trade-in value below, or fill out this form to talk with one of our agents about your financing options: